Hi there,
I just bought a RS4D DIY kit and added my own Raspberry Pi 4 Model B 8GB (board version d03115), which I also bought a few days ago. I could not make it boot with the newest rapishake image (ver20, in two different SD cards) because the Raspberry would not recognize the Shake board. The green LED blinks in 4 long flashes and then in 4 short ones, which means "Unsupported board type". I also get this when connecting a monitor: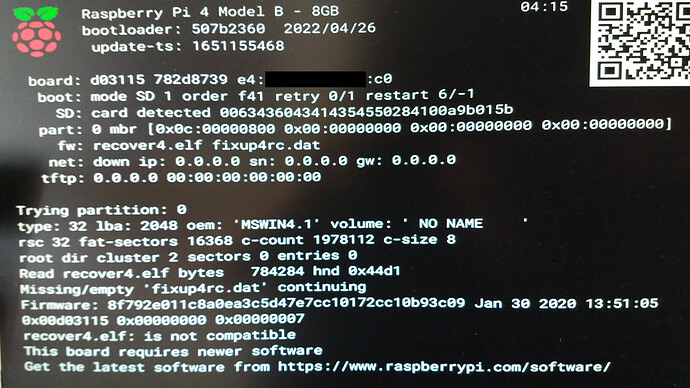 When using the Raspberry with other operating systems (Ubuntu, Raspberry OS, Manjaro, etc.) it boots fine and works without issue.
Unfortunately, I could only know the Raspberry board version until after I bought it. And it seems that at the moment, this board version is still unsupported. When could we expect this new version (d03115) to be supported?
Regards,