Yesterday the USA military fighter jets were scrambled to intercept an unresponsive plane (https://edition.cnn.com/2023/06/04/us/southwest-virginia-aircraft-crash/index.html) and allowed to go supersonic over the Washington DC area.
The population widely felt the resulting sonic boom, prompting many tweets and posts. Here's what local BOOMs have recorded: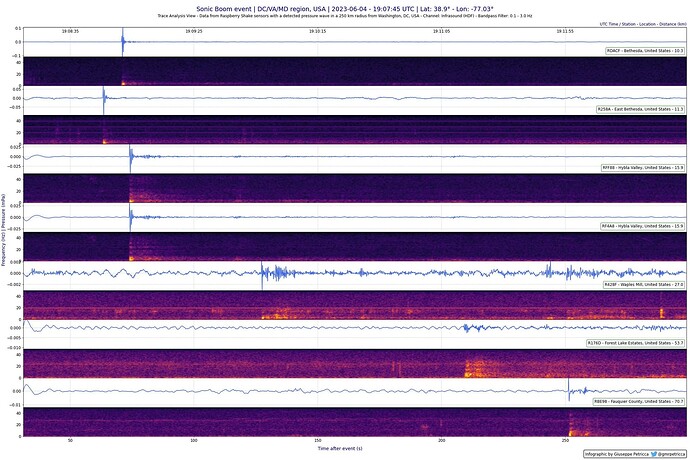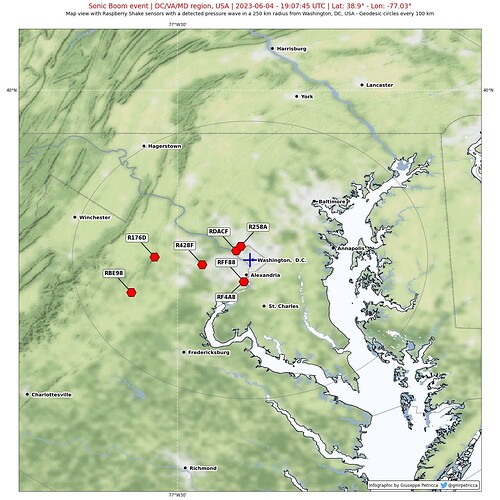 The pressure wave was evident in the first four tracks (stations closest to the possible origin point).
Sadly, the unresponsive civilian plane crashed in nearby Virginia with no survivors, as its pilot appeared to be unconscious in the cockpit.