Looking at the trace from the 5.7 'quake NW of the Kuril Islands, I wondered what that noise band was at ~30Hz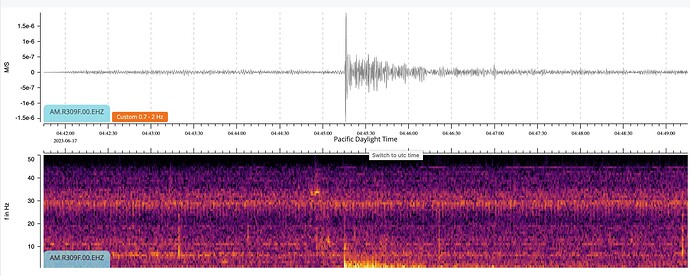 30Hz and constant is usually something electrical (60Hz in the US). So traced it back to see when it began

Hmmm 04:00 … my lawn sprinklers are set to start at 4am.
This shows relative locations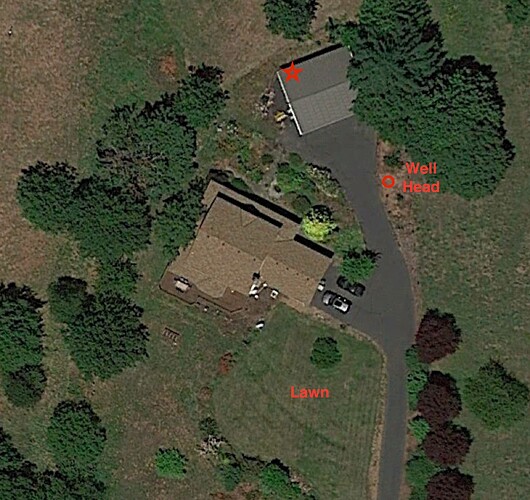 The star is the 'shake. The lawn is 165' away, and the well head is about 60', but the pump itself is then about 300' down. I initially thought it was probably the sprinklers that it was picking up … but 30Hz … it almost certainly has to be the pump.
Finding a quiet spot for a 'shake anywhere around human habitation is harder than you think.