I was curious to see the spectrum of the sound produced from such collected data:


For monitoring purpose, and grid's assle, my 1D is atm located near of 3phase cables, a wall distant from it's anchor.
The sound it produce is very agressive: https://youtu.be/B3sRKNWZEhs
Here is the linear spectrum of that sound produced. Before watching it, I expected some rough frequency multiplier on the original captured datas, and now I'm wondering how do you manage to produce that.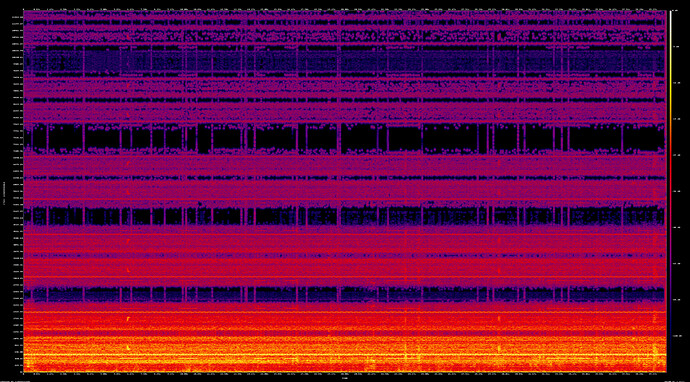 and well… Doh!.. I ended questioning and remember I do Fine Tuning, which the webapp is not doing. Here is a less tuned display of the introduction screen.


That script is really cool and I would like to produce sounds from my own computer, without hammering your infra.
Could it be possible to see sharing of its code ?
Regards.