While watching practice 1 for MotoGP this afternoon, I heard a boom/rumble over the sound of the TV. Our dogs were instantly distressed as well.
Checking the Shake and Boom it is likely that it was a large atmospheric boom rather than an earthquake, as the low frequencies in the seismic signal are quite weak. I checked with a friend in town that nothing had exploded at one of the factories in town. He later reported back to me that another friend had heard the boom also in Oberon which is 10kms from my location.
Ruling out earthquakes and mineblasts as well as local explosions, it is possible it's a sonic boom from a large meteor/bolide or re-entering space junk.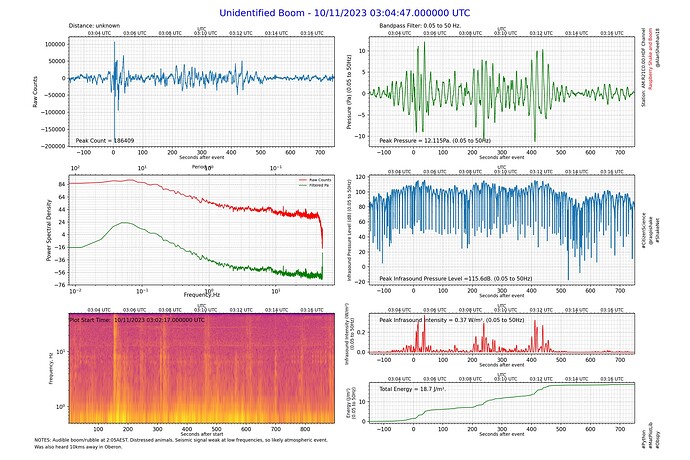 Only the first boom at 3:04:47UTC was heard. The following two peaks look like infrasonic echoes, but could simply be the tail end of a longer signal as the source moved away.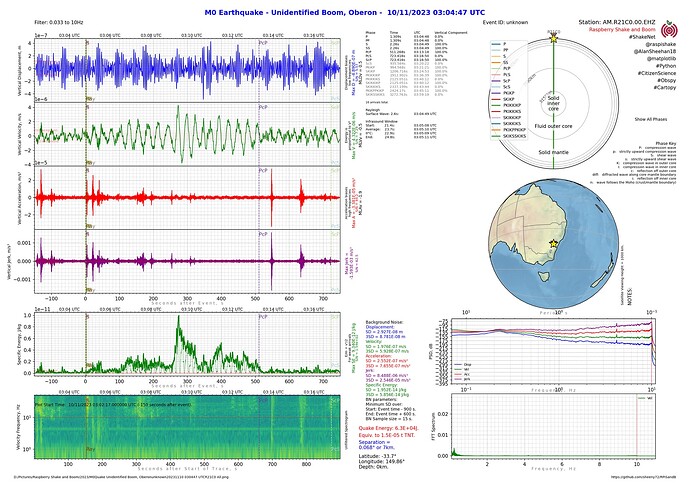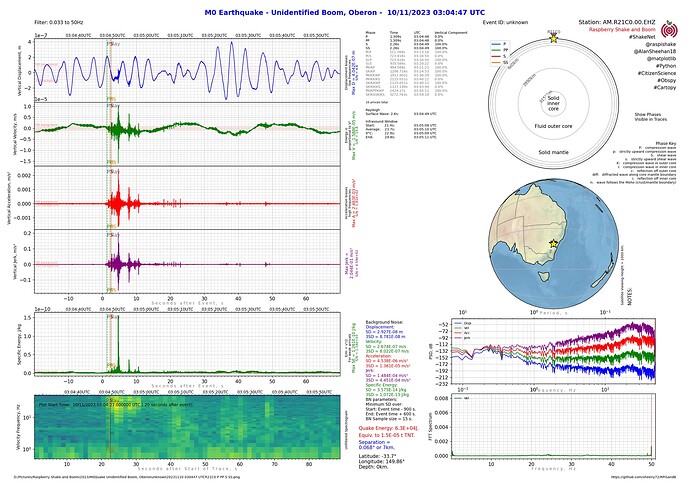 Waiting to see what, if any, other reports surface.
Al.