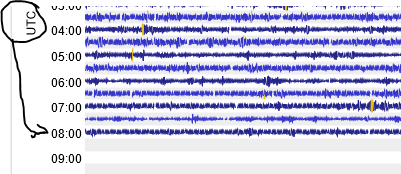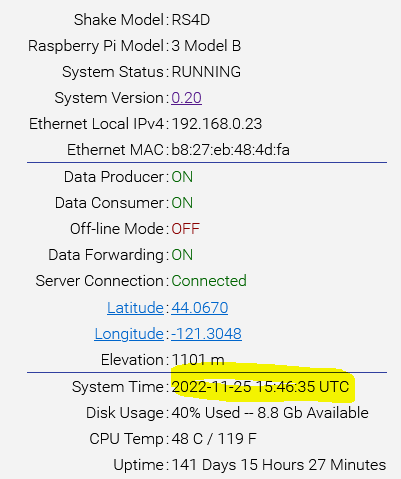 On the config file the Sake shows the correct time…
When I select it on the RS DataView the time is way off…it appears to show my local time as the UTC time, but that is off as well…IE about 30mins from the PC time. Example: When I took the screen shot of the graph the PC time was behind by about 30mins.
My other shakes, R206B & R216B do not have this issue. Left side shows the correct UTC time and the right side shows the correct PC Time (Pacific Standard Time Zone. I see this isue with simialar shakes like mine. Some are correct and some are not…Those that have EHE,EHN,EHZ and like mine which have EHE,EHN,EHZ,ENZ I did a few restarts/reboots but that did not seem to resolve the issue.