For at least 2 years I have a spike that appears occasionally. Usually in the late afternoon (4p to 6p local time), but I have seen a few in the pre-dawn hours. It will occur for a few days and then go away for a few months.
I think I researched it on the RS forums long ago and came to the conclusion that it was some type of expansion near the shake and never followed up here. Recently, I have talked to other shakers with similar experiences, but different setups. So, I thought I would ask the RS team what their thoughts are on these signatures.
I have attached my latest spikes. The previous spike I noted occurred 3 months ago. The first set is from yesterday and were smaller. The second set is from just a little later in the day today and larger. Oh yeah, they seem to come in pairs.
My vault temp in the past 24 hours has only varied by 0.4F. The Shake is powered by POE and is connected to a line interactive UPS.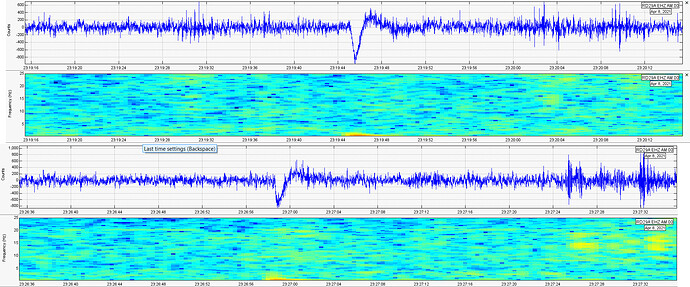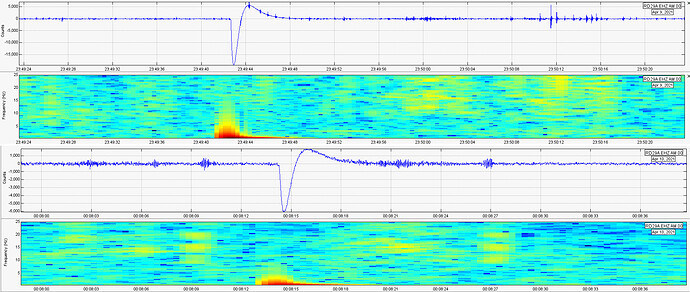 Thanks,
–Steve
RD29A
Chino Hills, Ca