Best friends, two questions:
My family is watching my system, and the are happy when the see its Blue, no danger all safe, YET.
My ground motion is changing to blue but the color on map does not, can you make that sync, or do i have to adjust the RS for it ?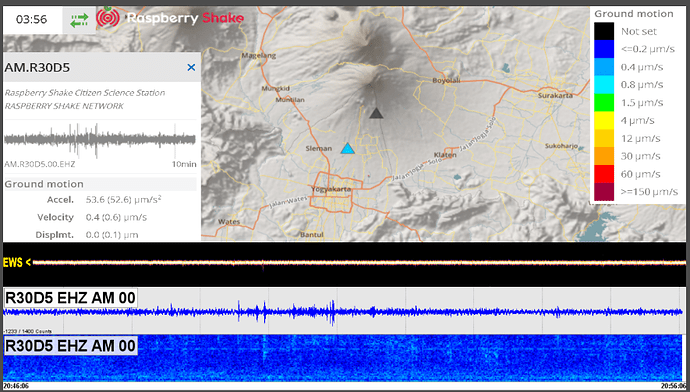 second in swarm you can see the counts does not match, my Friend at the University pointed to me, how can its not sync wave, spectro ?
Your my second line of defence to help the local ppl here, so, lets discuss.
Thnx Buddies