Hello ruudvdp,
Thank you for bringing this to our attention. I've tried this morning with different browsers but StationView seems to work fine on all of them.
Are you still experiencing this issue?
I had same issue. I deleted cookies and cache and it works again.
Thanks for getting back to me. Yes it stills show the 413 error in Chrome on my Windows PC. See attachment
Like Jmeck wrote clearing the cache and the cookies solved the problem.
So it is okay now, I have no idea why and how this happened
Best regards,
Ruud van der Pluijm
Phone +1 345 947-9956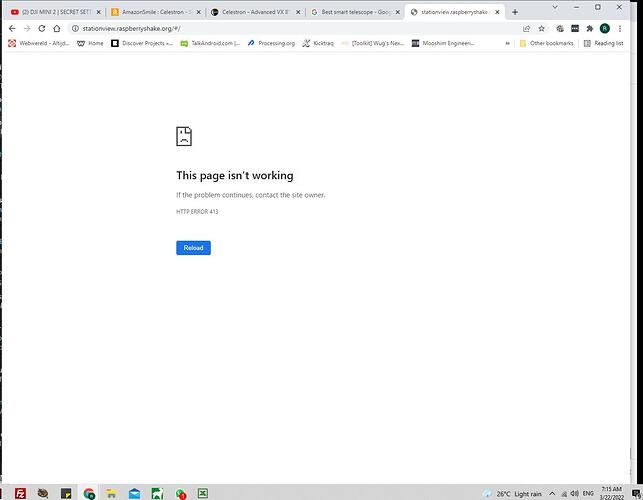 Difficult to say, hopefully it will not happen again.
I was going to suggest the same as jmeck, so good advice!