I have noticed the black color on the StationView hexagons for a little while now when motion gets strong. I do not recall when it started, however.
The quakes recently have only been strong enough to turn a nearby RShake black. This video of the recent SoCal Ojai 5.1 shows many hexagons going black. I thought black was normally used for an offline station (at least, it has not connected for a little while)
So… is black supposed to be the color in this situation? Should they remain the top-scale red? Is a deeper red needed?
Not a major issue. However, it does give the appearance that the shakes have gone offline.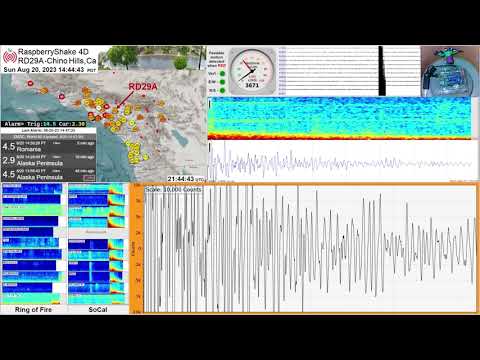 Thanks,
Steve Caron
RS4D Chino Hills, Ca