The StationView web app event list just stopped working for me.
It worked OK searching to one event, then when I tried to look for another, this is all it would display: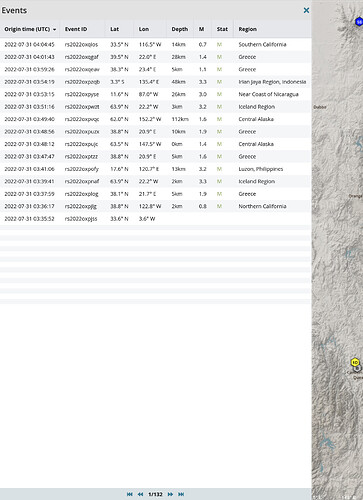 The page numbers change with the page number controls but the data doesn't change.
I have deleted all the cookies and restarted, but no improvement.
Al.