Station AM.R309F was working fine, then just turned "black". Tried restarting, no change. I can see it ok with Swarm, it is showing connected, and I don't see any obvious errors in the logs.
RSH.R309F.2022-02-02T02_11_09.logs.tar (1007 KB)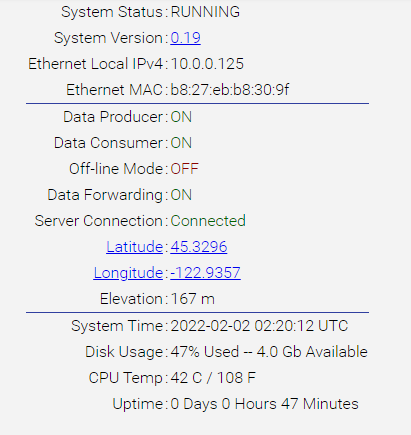 EDIT: Maybe relevant - Earlier in the day I moved the device from the house basement to our pole barn to avoid the noise/vibration from the house HVAC. A move of maybe 75 feet - I adjusted the location to match. It worked for several hours after this.