Hi Shaker People
Just got my Station built and seems to be running fine (within my network) although it comes on and offline and has currently been offline for quite a while. I have seen it online and streaming on ShakerNet and StationView but never on the IOS Shakenet app.
From rs.local it all looks great and also online and my Internet and internal network is rock solid: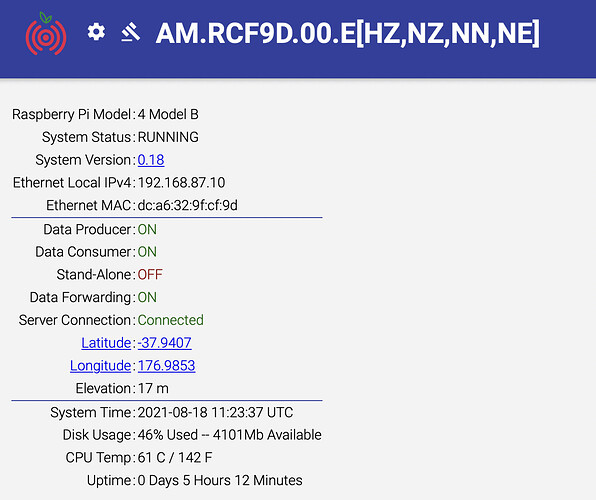 Maybe on the server side I need to be patient while it all syncs up?
Lastly I upload log files. Sorry nothing much to add as all looks working on my sids just not from the outside…
RSH.RCF9D.2021-08-18T11_11_44.logs.tar (121.5 KB)
If I can provide any further info let me know.
Thanks
Andy