My Shake/Boom has been offline for days and I've not been able to get it back online.
RSH.R08DA.2023-01-26T13 46 05.logs.tar (3.9 MB)
I have restarted the station, router and wifi several times, set the DNS server to 208.67.222.222, tried a static IP (it would not stick), switched to Offline mode, back to Online. It continues to show "Server Connection:Not Connected"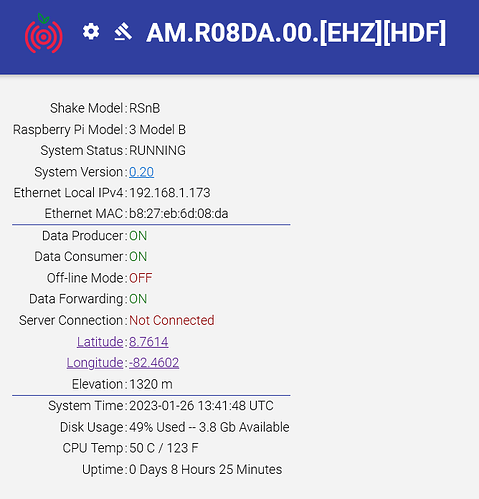 Obviously the station can be seen via web browser on the local network and FileZilla will connect.
But no luck getting it online (Internet.) I've read the other offline threads and tried what I can, but no luck so far.
Thanks for any help you can give.