There was a 5.6 EQ at Snares Islands south of New Zealand today. It was picked up by my RS1D on Banks Peninsula 726 km away, providing a very interesting record.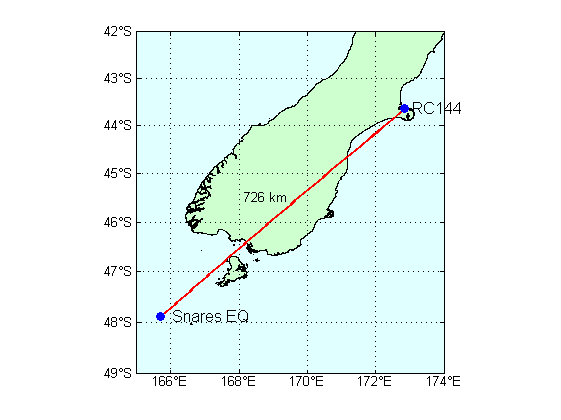 The travel times for P and S waves were calculated from IRIS and the surface waves using a speed of 3.5 km/s.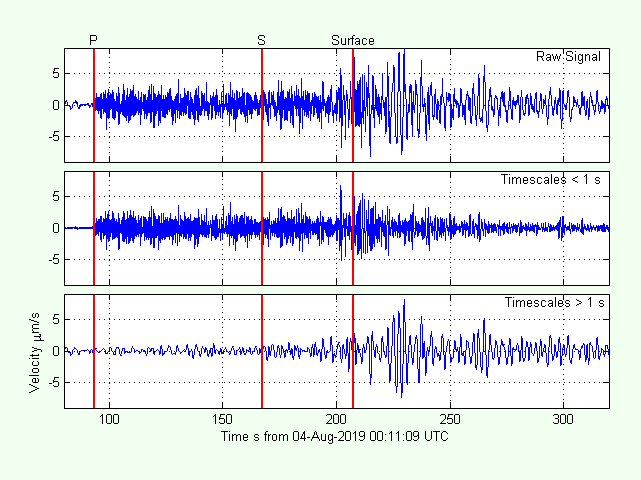 There were some nice, long-period surface (Rayleigh/Love) waves following the event.
The P waves persisted for about 100 s. Perhaps the short period waves that started at about 200 s were the S waves.