Hello,
So I have noticed Shakenet uses data from agencies like USGS etc, so whenever there is an earthquake in my region (Fiji) it will show up on my app and connected to my shake as shown below: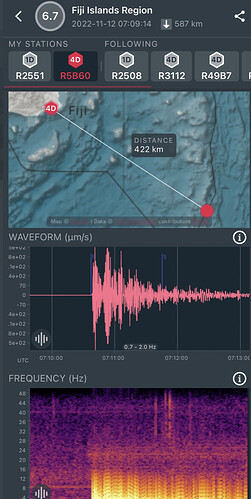 However, these are for quakes usually only above magnitude 4. There are many other earthquakes below magnitude 4 that are not reported anywhere except for on this website:
IRD Earthquake Details
This website is a network comprised of local seismic stations and picks up many small quakes like the one below: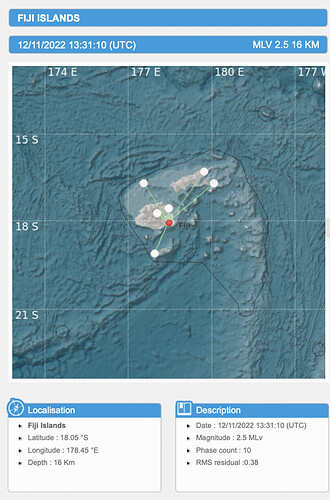 Is there anyway for shakenet to be connected to this network so these smaller quakes can be connected to my raspberry shake like in the first image?
Thank you.