Have a look at this record from rsudp. It shows cars driving past our house: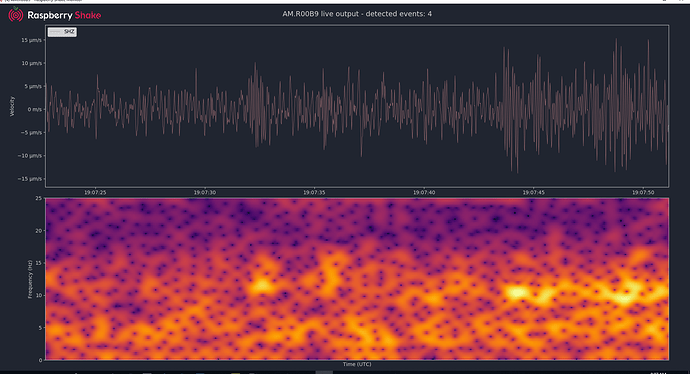 Notice the blues dots throughout the spectrogram. These indicate a very noisy spectrum and are meaningless. They could be eliminated by smoothing, either using ensemble averaging or by frequency averaging.
Swarm uses 86% overlap to achieve ensemble averaging. What is the setting for rsudp?
Frequency averaging is achieved by taking 3 (or 5 or 7) term running means down each column of data.