Dear Support
Since the first day I am running my Shake with jAmaseis, I recognized that the values of the East axis are negativ. First I thought I might have reversed the connectors on the geophone and reversed them, same effect.
It can be nicely seen, especially when the device starts up after a power outage.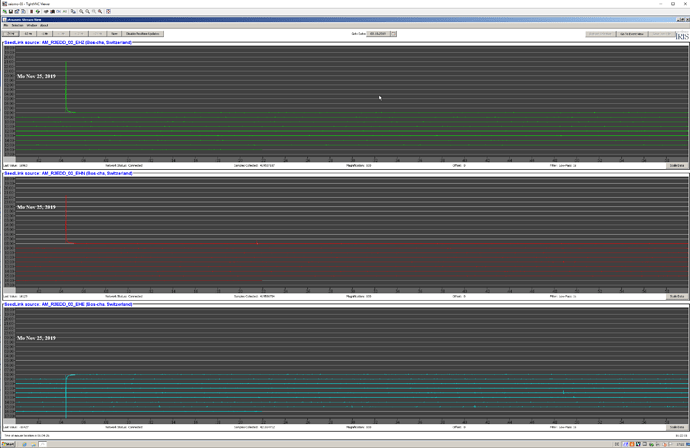 In helicorder, all seems to be fine. Is this a jAmaseis or Shake problem?
Many thanks
Jochen