I just recently changed my RS&B over to the 20s filter. I have changed the filter selction in the RS.LOCAL settings as well.
I was curious to see if it might be possible to tell if a Boom or S&B had the 20s filter installed from the inventory command, so had a look in the metadata for my station. I can't see any information in the metadata that would tell me if the boom had a 20s filter, however, the resourceID data quotes "1s" which I assume would refer to the 1s filter. See the screen shot below: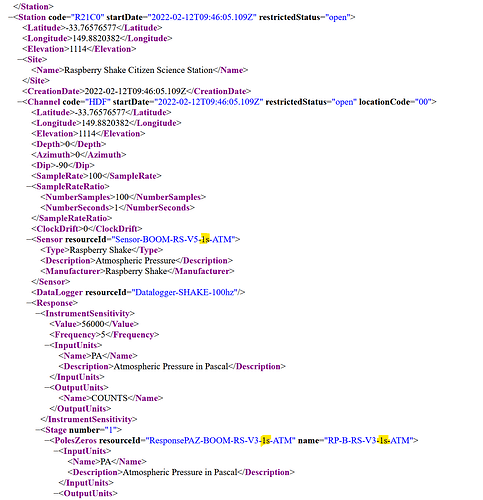 Should this now be showing "20s" instead of "1s" now that I have the 20s filter installed? … or am i misinterpreting this?
Al.