Hi there Raspberry Shake team
I'm happy to be here again with you. After my RS1D arrived, unfortunately I haven't have much time to set up my stations. So, meanwhile I'm tinkering with soldering and other stuff to create a battery backup station.
At this moment I'm testing one of my units and I have noticed that data gaps sometimes appears, despite it is connected through a LAN cable to my router. I thought it could be caused by voltage variation of my power source, so I change to another dc adapter, but got same results.
Guys, I was wondering if you could help identifying what is the cause of these data gaps on my RS1D?. Is it possible to damage raspberry shake DAQ board during cycling undervoltage operating?
Thanks in advance,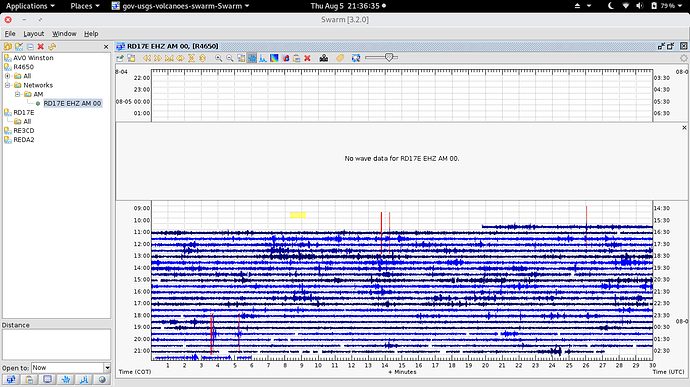 RSH.RD17E.2021-08-06T02 36 55.logs.tar
(1.3 MB)