I'm getting a waveform that occurs at rate of something slightly greater that 30 minutes.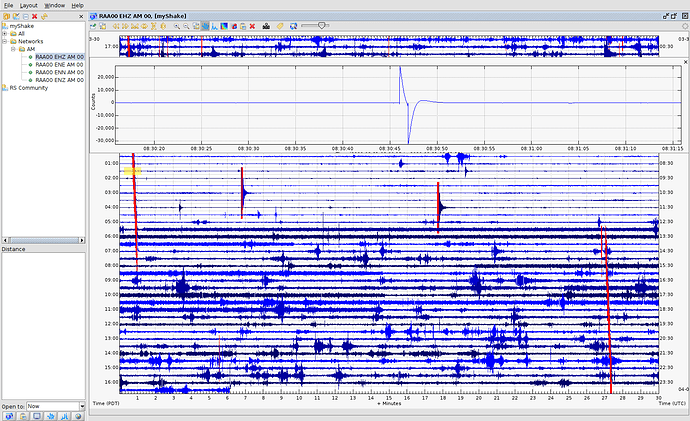 I've noticed a similar waveform in the past, but it was much smaller. As of today, the magnitude is much larger and is now identifying as a quake as indicated by the vertical red slashes. The RS is in my garage in a quiet residential area.
Here are my logs:
RSH.RAA00.2020-03-31T23_17_12.logs.tar (2.5 MB)
Any thoughts as to what is causing this? Thanks.