Hello Everyone,
I have a Raspberry Shake 3D (the purchased, complete unit one.). Sometime a day or so ago, it stopped sending data. I've looked at the thing and rebooted it, and it won't get past the "BOOTING" stage and never connects to the server. I did look at the logs and it appears as if the Pi isn't talking to the Shake Board. I'm not sure what else to do to diagnose this. I wonder if the Shake Board has failed? I was wondering if anyone has ideas before I ask Sales about a replacement unit. It's less than a year old, which is what I find odd.
I will upload some logs.
Few notes … The Shake 3D is kept inside in a cool (but not cold or damp) closet. It is on conditioned power.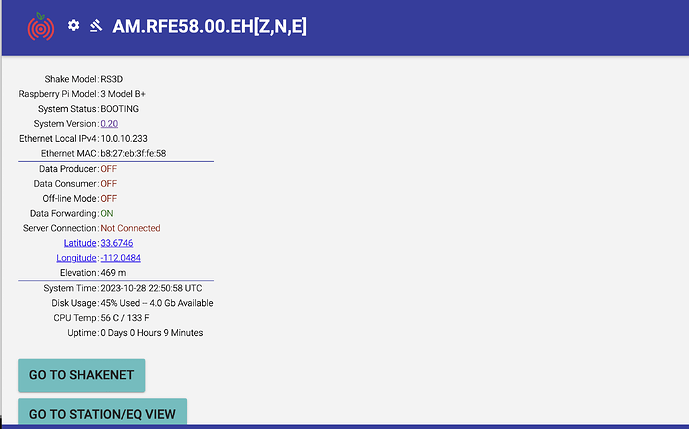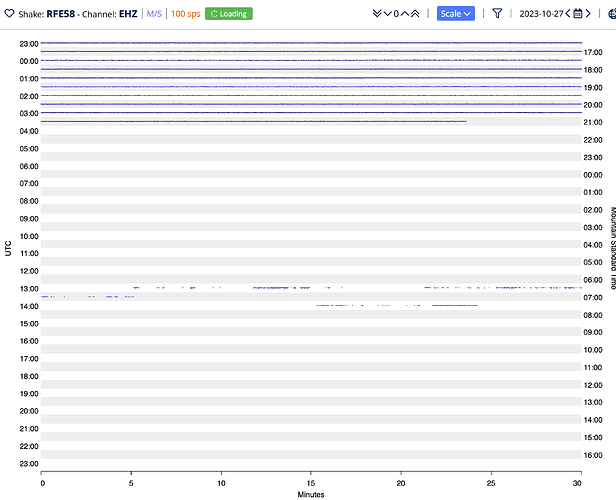 RSH.RFE58.2023-10-28T22_44_41.logs.tar
(3.8 MB)