I usually see a very marked diurnal variation on the recorded activity over 24 hours.
Today I see this: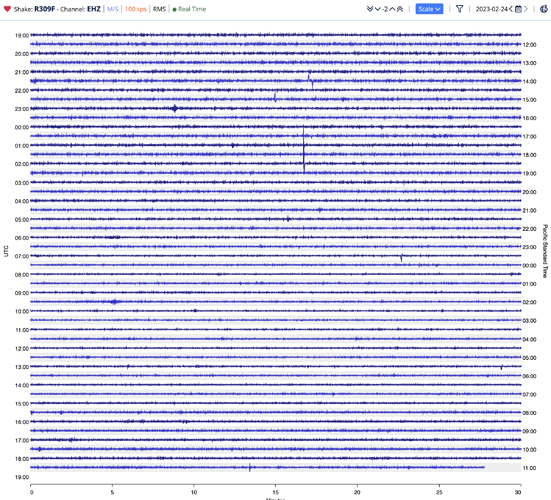 The difference is that here, in the Willamette Valley in Oregon, winter is usually pretty mild.
Temperatures at this time of year max our around 50°F (10°C) dropping to maybe 35°F (1.7°C) at night. Snowfall is unusual, and light.
On Wednesday the area had snowfall of more like 10" (25cm) temperatures maxing out a few degrees below freezing on Thursday. Last night it was 20°F (-6.7°C). Interstate highways jammed up within an hour of it starting to snow. People spent 16 hours sitting in traffic jams unable to get to the next exit to get off. Today, people seem to have (quite wisely, in my opinion) decided to stay at home.