Hello, I'm a server administrator and I noticed what appears to be an IP address with malware that is trying to break into my server via SSH.
The IP address is 190.140.110.10 and appears to be owned by "Raspberry Shake S.A" in Panama City, Panama.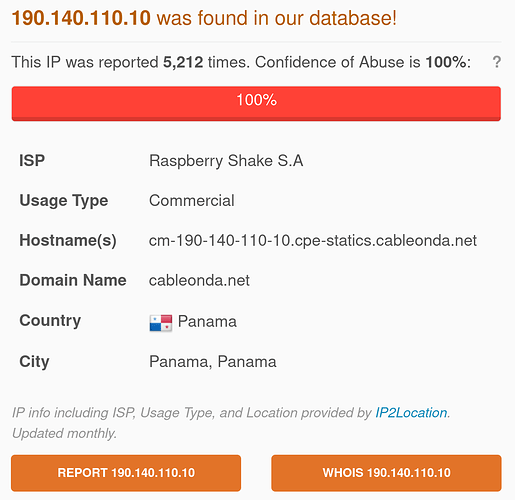 If this website owns this server, could the admins have a look and scan this server for malware? Thanks!