Hi Shakers,
Happy New Year!
What a great way to start the New Year on the front page of the New York Times!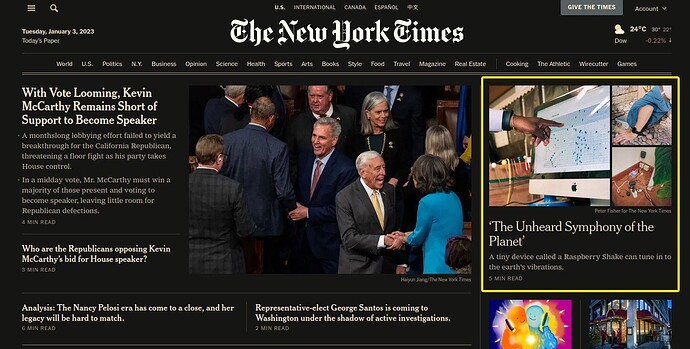 Check out the full article here: 'The Unheard Symphony of the Planet' - The New York Times
*Note: The New York Times platform is a subscription platform but you can usually view a limited number of articles for free (sometimes opening the article in a private/ incognito window can help).
Happy Shaking!
Mike