Just trying out the new StationView app, and I've found the mobile app and the new StationView don't agree.
The Relevance sort on the mobile app (I assume) sorts the events in order of relevance for the current station. It doesn't appear to work that way in the new StationView. Here is a screenshot of the mobile app: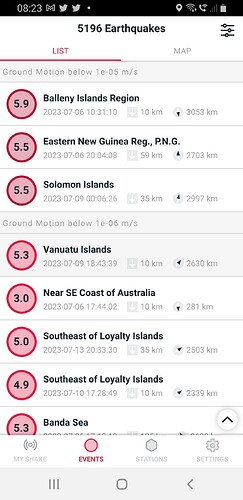 And here is a screen shot of the new StationView app: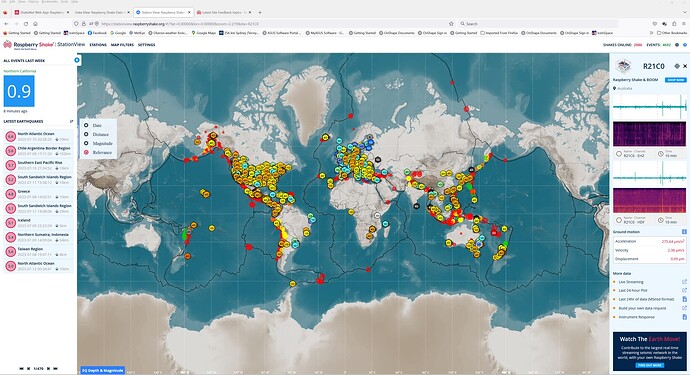 The list of quakes do not agree. As you can see I have tried to select my station (R21C0) to make the relevance sort work, but it doesn't seem to.
Al.