Hello,
i am from Germany and a new member of the community. I installed my Raspberry Shake RS1D a few days ago. It is installed in the basement directly on the tiles of the concrete floor. I use a short LAN cable to connect the Shake to the WLAN router. The router is about 1.5 meters away. The Raspberry Pi i use is a 3B+.
I know i live in a very noisy place with a big road nearby. But when i set the filter to regional 0.7 to 2 Hz i have a continuous "noise". Is this a issue of some hardware? Maybe the power supply? Or is the distance between the RS1D to close to the WLAN router? I turned everything off in the basement (the heating with all pumps, the NAS, the washing machine, etc.) but the "noise" is still there.
Can i do something again the noise? Or is this singal real?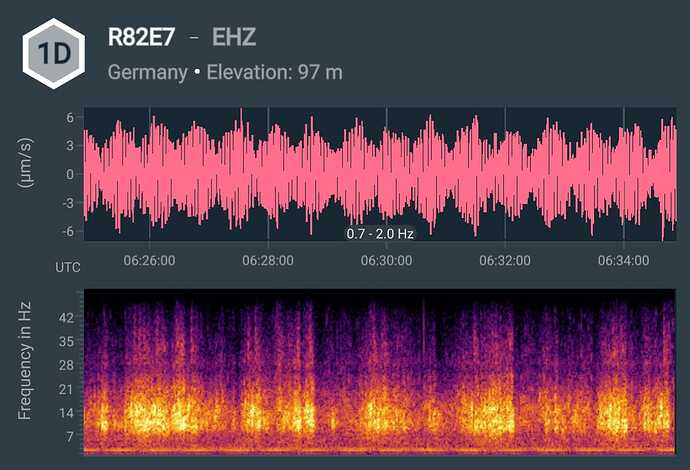 Greetings,
Michael