I have recently set up my first RS4D and would appreciate some help in identifying earthquakes on the ShakeNet app.
For example, are the following 2 earthquakes as they may seem so on the waveform however the spectogram seems that it is not an earthquake.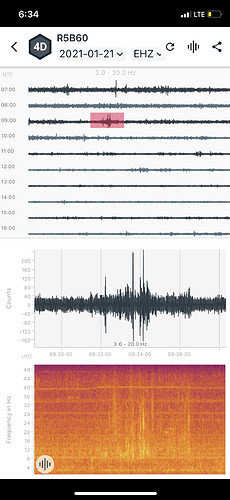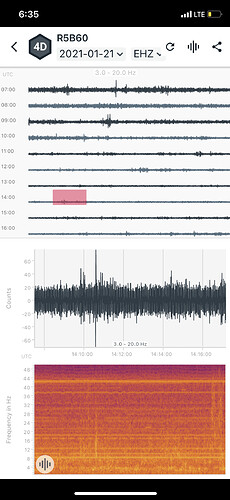 This one, however, may be an earthquake? If it is, how can I determine its distance from me?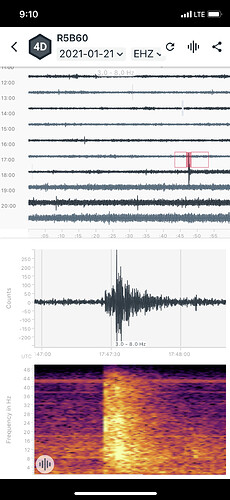 As the RS4D picks up earthquakes far and near, how do I know if a particular earthquake was felt at my place but I just missed it? As humans can hear sounds from 20Hz, when an earthquake trace goes above 20Hz on the spectogram does that mean it would be able to be felt where I am?
Thank you in advance!