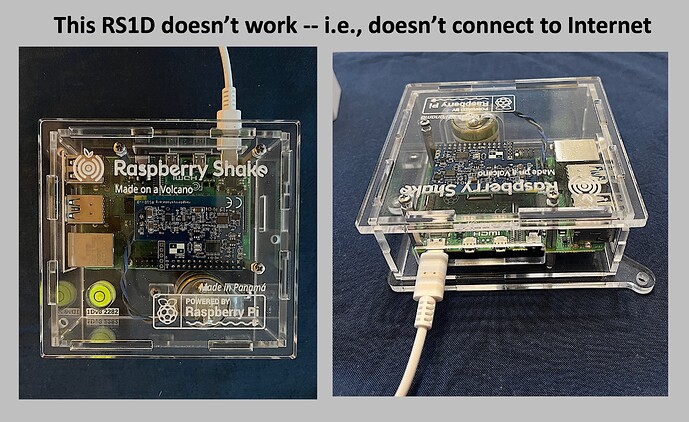 Any suggestions about this?
I bought two RS1Ds, and they look different, and one works (i.e., connects to internet), and the other doesn't. See attached, and notice that they look different and have different ports.
Indicator lights:
Red, Blue - On for both.
Green (Sort of Yellow?): Flashing slowly for both.
Lights where Ethernet cable is connected - On for both, flashing for the one that works, not flashing (just on) for the one that doesn't work.
The one that works looks the same as many others that I have. I don't think I have ever seen one like the one that doesn't work.
Any thoughts about this, why they are different, and how to get the one that isn't working to work?
Thanks.