Morning,
I am new in the Raspberry Shake world. I see the seismic signal data from the web page and I interpretate the seismogram of same italian local earthquakes.
I want see the real time seismogram, but I don't see the signal like I show in picture.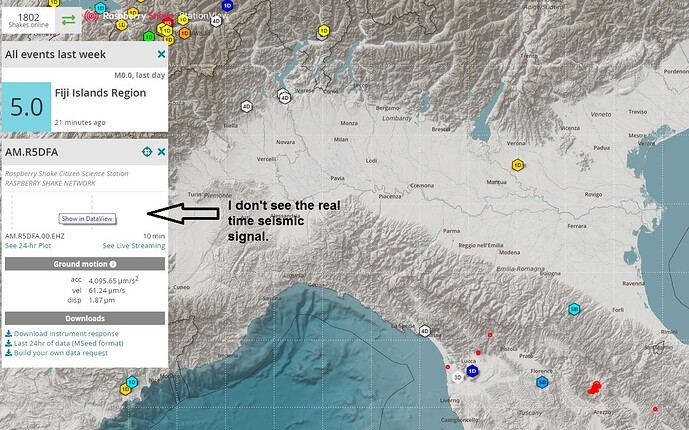 What is the problem?
Thanks.