More of an FYI than any sort of tech support request…
This morning, the house began to shake, things started to rattle, and I wondered … just for a second … then it became obvious that it was a very low flying twin rotor helicopter. It didn't appear on Flightradar24, so I assume it was military rather than the more usual forestry helicopters (that might explain it's altitude too).
I wondered about the signals picked up by the shake/boom:

I had thought that it was just the house shaking, but no, the ground was too, and quite a lot by the look of it. Looking at the trace in more detail, it is clear that it came close to saturating the geophone. The average "counts" value from mine is ~16,600:
Just a bit more and it would have been clipping.
The infrasound channel looks quite similar: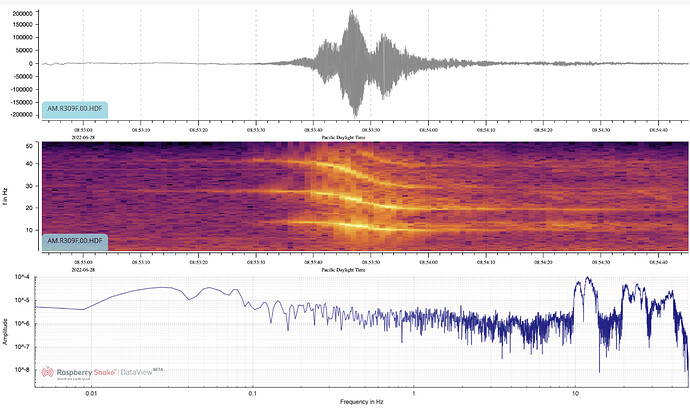 I am guessing that the dynamic range of the infrasound is somewhat higher, but don't know for certan. I suppose I should look at that.