For sale GPS antenna for RS with 2m USB cable from RoHS modell IPX6
Price 70e plus shipping.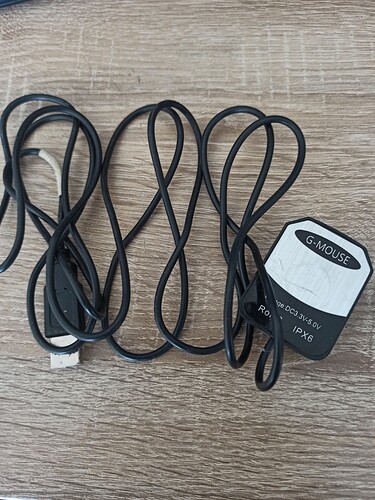 Info: s52sk@yahoo.com
Marco
Could you please tell me If I use GPS to connect several Raspberry shake 4D, then can I get the time difference of 0 sec that is can I synchronize all the RS4D perfectly?
Hello AR1, welcome to the community!
Yes, it is possible to synchronise the timing of many different devices via a single pc server. We have some documentation here on our manual, on the dedicated NTP page: NTP and GPS timing details — Instructions on Setting Up Your Raspberry Shake
The computer that would run the local NTP server can be any computer whatsoever, a normal pc, a laptop, or even another Raspberry Pi.
The basic idea behind this is that you have a local computer that has two things:
a connected GPS device that governs the HW clock on this computer
running an NTP server (not the client daemon) to which a Shake Pi will connect to use as its NTP server
In this way, you will have a single NTP server that will regulate the timing of all the devices connected to it, instead of having multiple NTP connections for each device. This will give you an improved level of accuracy, ensuring that all your devices are in synchro with each other, and all their data can be promptly used together without the need to check for the aforementioned synchronization.