Caught a small local earthquake in Croydon Victoria a couple hours ago, I am about 25km away from the epicenter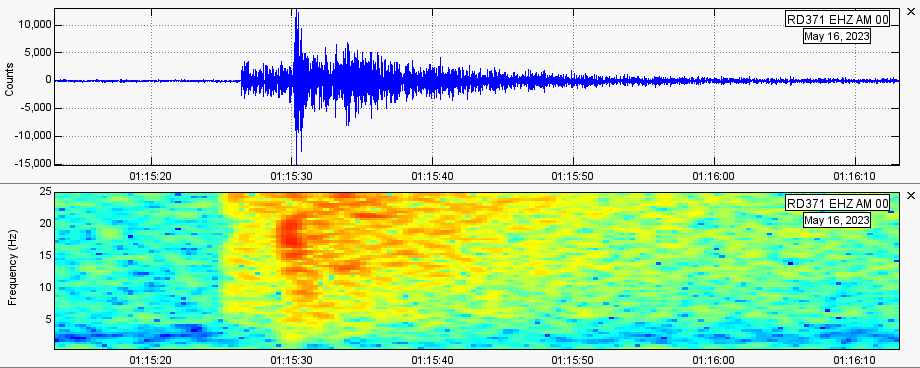 Hello Matt,
This is a great example of local earthquake indeed. You can easily see the P wave arriving around at around 01:15:27 and the S wave arriving at about 01:15:31.
You can also try to expand the spectrogram Y-axis (frequency) range all the way up to 50 Hz, to see how the spectra appears at the higher frequencies.
Ah thanks, I didn't know you could do that. Here it is with the spectrogram expanded to 50Hz