Hello
I had a little mishap near my Raspberry Hake, an object fell and made a noticeable noise.
I know that the graph looks nothing like a real earthquake, but my question is:
If the amplitude shown was from an earthquake, what grade would it be?
Note that the graph signal is amplified 20 times.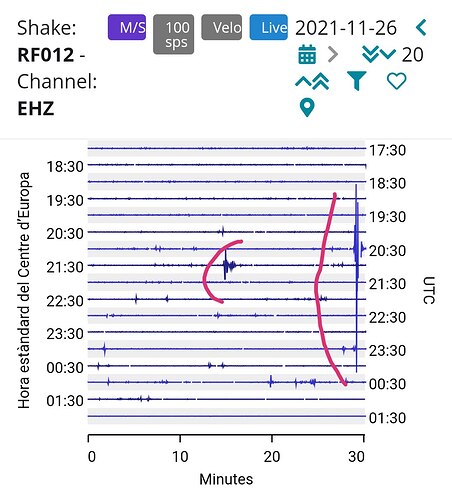 I believe that this type of noise does not affect the data of the Shake Net network because of the filters it has.
Greetings