In general, the autoscaling of the helicorder display works well, but occasionally there are problems.
From time to time, and no idea why, I see spikes in the data. Fairly obviously not real ground movement.
In trying to display these limited to a 3 band limit on the display, all the real data gets compressed to the point where it is just not visible.
Example: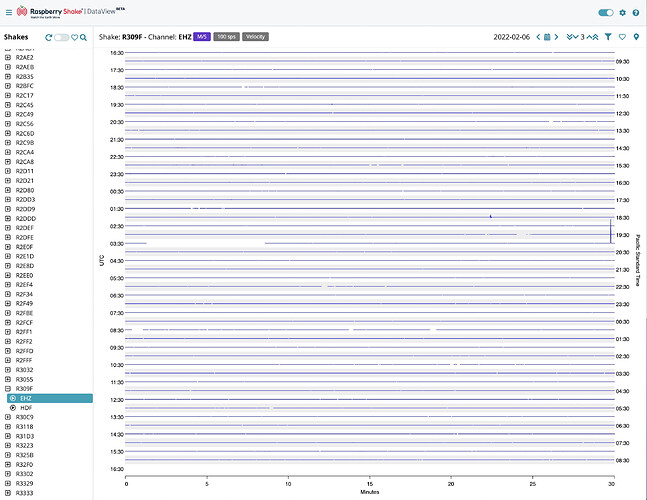 I would suggest a "compression limit" flag which would probably just clip above a certain level, and indicate clipping by (for example) marking it in red.