Hi!!!
recently our data started to show a lot of noise, we activated the wifi for the last 60 days, and this is the couse of it, so for the last couple of days I have desabled it but the noise is still there, high spikes randomly occurring as you can see in the next image: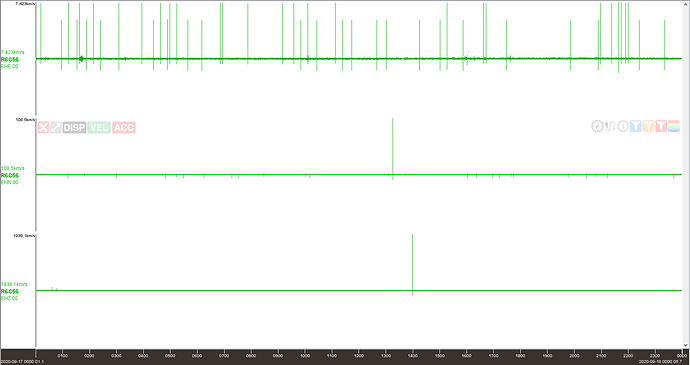 what can we do to lower the noise levels?
I'm uploading the log files and the measures of the last day!!!
Thanks!
Pablo B. Pizutti
AM.R6C56.00.EHE.D.2020.261 (7.1 MB) AM.R6C56.00.EHN.D.2020.261 (7.3 MB) AM.R6C56.00.EHZ.D.2020.261 (7.0 MB) RSH.R6C56.2020-09-18T01_41_59.logs.tar (3.4 MB)