I started my RS3D a few hours ago and it wasn't long before my sensor showed up on map but I have not seen the Server Connection connect. While attached picture shows a relatively short uptime, it ran for close to an hour and a half earlier. Internet dropped out so rebooted.
Now it does not show my station at all on map, server connection is still not connecting and for whatever reason it isn't able to tell which Pi model I have which is a Pi 4 B. I have attached picture and the log file.
I am reasonable familiar with Raspberry Pi computers, having used then for other projects. If you look at earthquake map od South Carolina, USA you should see an earthquake that happened yesterday. My station is very close to that quake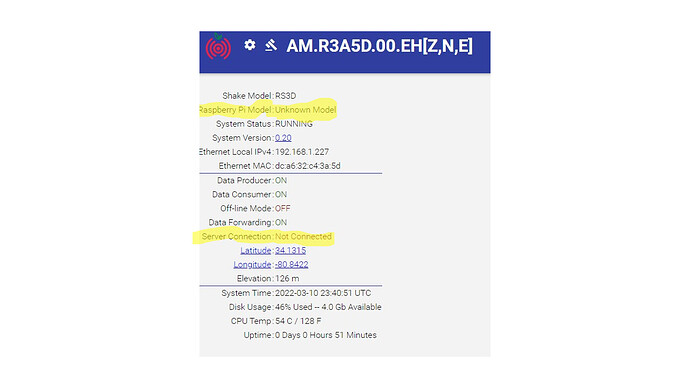 .
RSH.R3A5D.2022-03-10T23_42_57.logs.tar
(224 KB)