I thought I'd share a Python module I've written for the Raspberry (Shake and) Boom.
Though I have programming experience from pre-windows days (Fortran, Basic, Pascal, and machine code) and some Visual Basic experience 15 to 20 years ago, I've only played with Python since getting the RS&B. So Python and Obspy is all relatively new to me. This is the first real result since starting to learn Python and how to handle the instrument response.
I hope it helps someone to learn or get started with Python and Obspy. I am also happy for suggestions and feedback about any errors. For example, y axis range on the PSD doesn't seem to agree with SWARM or Dataview, so I may be missing something there.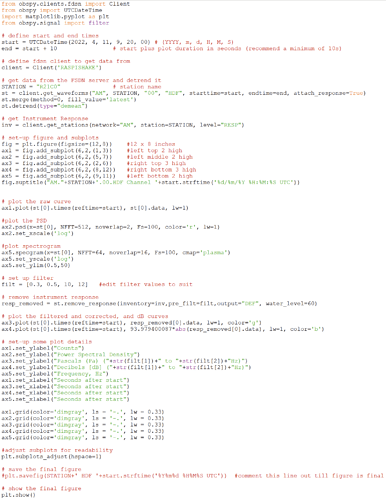 Here's what the output looks like: