Hey good folks – the USGS reported a 7.2 quake off the coast of Tonga, June 15th at 18:06:27 UTC. Thanks to @sheeny's awesome reporting software, I was able to find this on my Shake 1D (RAF36):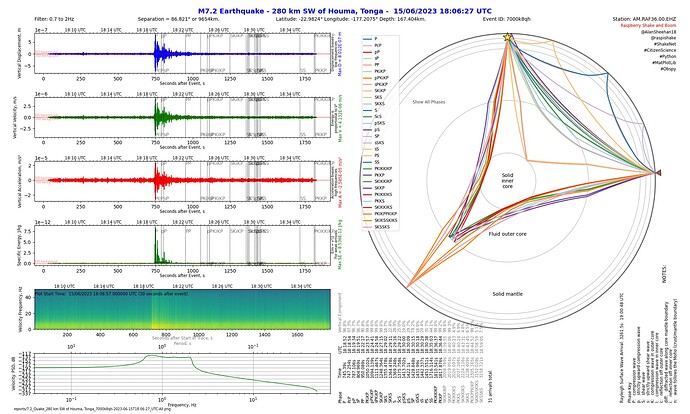 It's also fascinating to see how obvious this is with the global filter on in stationview: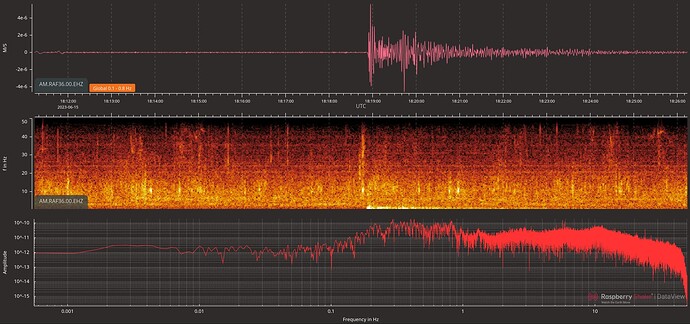 Looking at that, I'm amazed to think that we're seeing the Earth ringing. I knew intellectually that this happened, but seeing the evidence is mind-blowing.
Thanks again to @sheeny for the software!