Hi tech Support,
I am still having problems with getting my RS4D to connect. I attach my log file and a screen shot of my shake - I can find the Shake on my MAC but it will not connect. It did connect when I first logged on but I have now moved it to its permanent position on a slate hearth. It is connected via an ethernet cable but will not connect to your server.
I shut it down properly before disconnecting the power before the move.
Now the lights are:
Blue light solid, red light solid, ethernet green flashing.
RSH.RD5C8.2022-10-18T17_31_16.logs.tar (2.1 MB)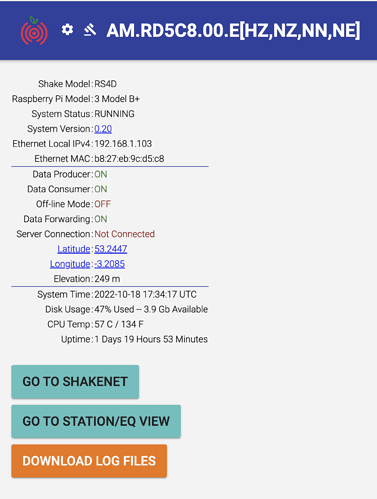 It would be good to get this working as I have invested £600 plus in the instrument with no shakes yet.
Thank you.
David Thresh
N Wales UK.