I was pleased to learn about how to obtain and view data in Python using ObsPy:
from obspy.clients.fdsn import Client
from obspy import UTCDateTime

client = Client(base_url='https://fdsnws.raspberryshakedata.com/')
starttime = UTCDateTime("2019-05-06 21:00:01")
endtime = starttime + 60*60*3
wave1= client.get_waveforms('AM', 'RF7DC', '00', 'SHZ', starttime, endtime)
wave1.plot(type='dayplot',outfile='190506_21H_RF7DC.png')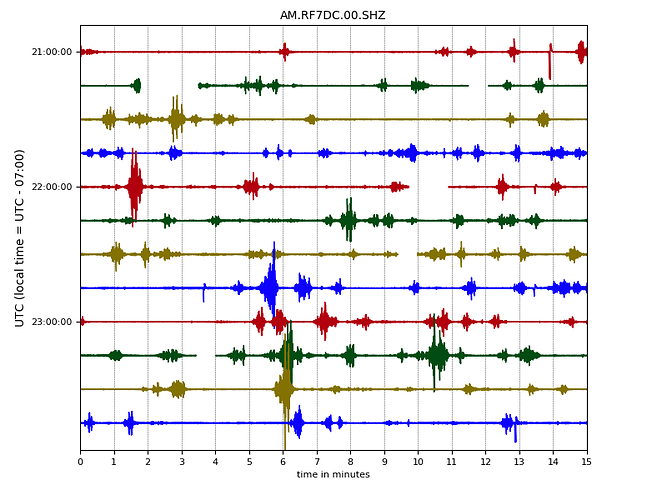 however I notice the output shows a number of gaps in the data. These gaps are not present in the helicorder GIF stored locally on the device, so I assume my internet link must have been dropping out at those times. I have the log files but trying to upload the .zip I get the message "Sorry, new users cannot upload attachments"

Since some history is stored locally on the device, would it make sense for the R-Shake to play "catch-up" once the network connection comes back online (at least for some limited time range), so the data is not gone forever?