Hi Community,
I have been trying to learn different networking settings in Raspberry shake 3D. It has been working fine. I tried standalone mode it was fine then switched off standalone OK.
The problem started when I connected RS to by wifi network and got the message - failed to turn on wifi, please check your raspberry pi for hardware issues.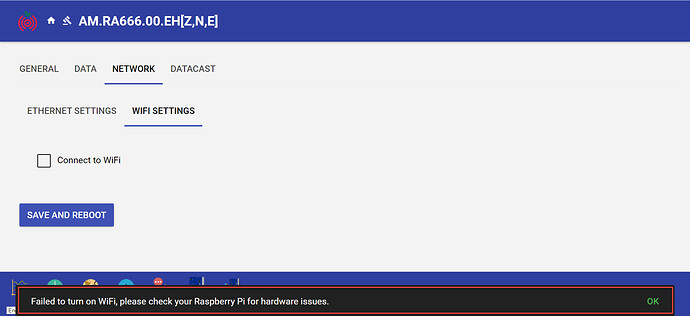 I tried to go back and connect via Ethernet and now it i cannot access the web interface (rs.local) at all. Attached is the last log before web interface disconnected. RSH.RA666.2020-04-06T05_56_13.logs.tar (2.0 MB)
Please help on way forward.
Thanks
James